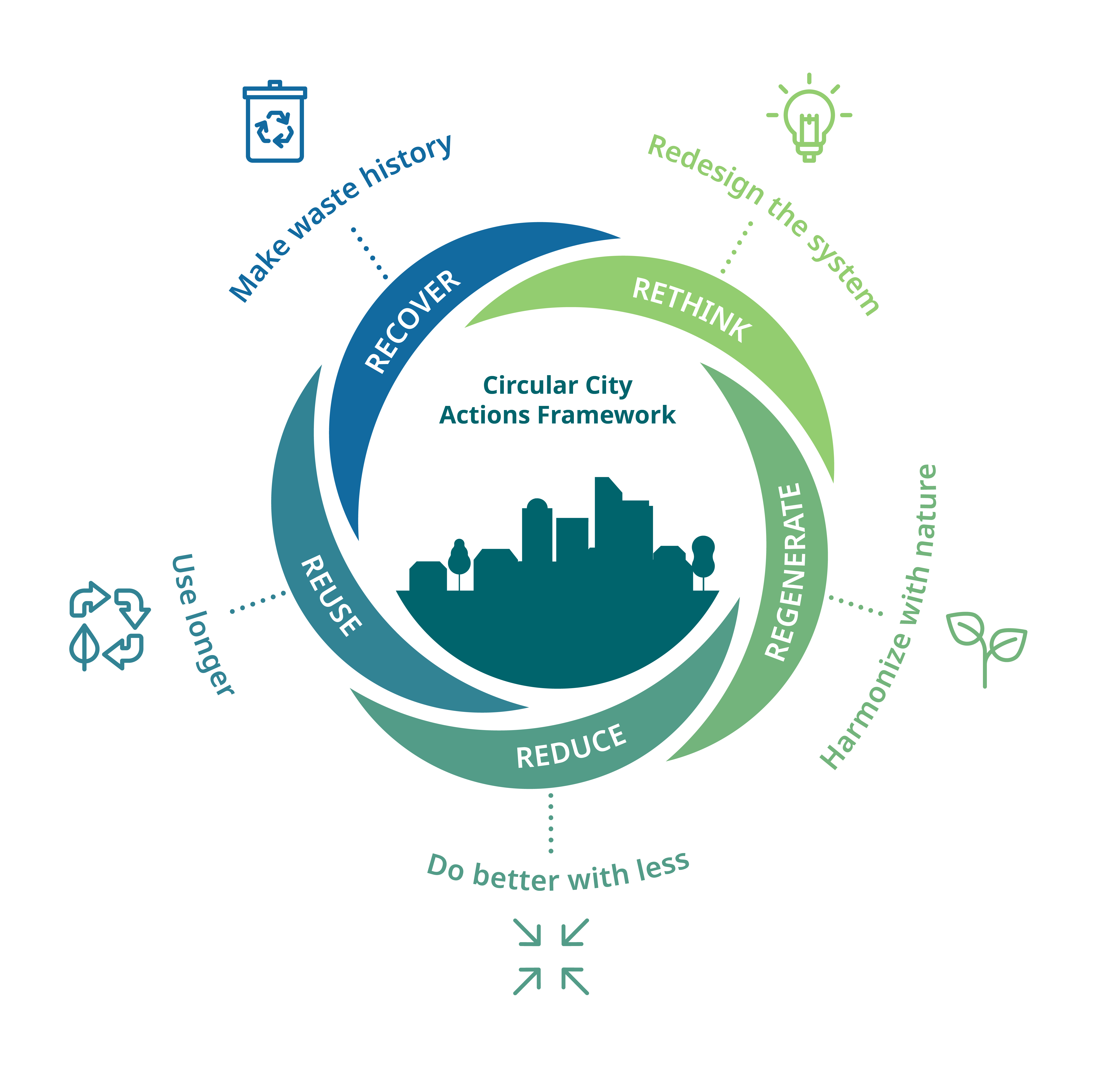 How to use the Circular City Actions Framework?
The Circular City Actions Framework provides urban changemakers with five complementary strategies they can use to start working towards a more circular system. The framework is action-based to provide users with concrete strategic directions and showcase the desired outcomes of each strategy. 
These five complementary strategies and their sub-strategies address the different roles that local and regional governments play, from public service delivery to cooperation with local stakeholders, asset management, urban planning and regulation. They can be applied to all production, consumption and waste management processes influenced by the city or its residents and are most effective when implemented in parallel. They can be used in stakeholder consultations to illustrate what the circular economy looks like at the local level and jointly identify relevant interventions.