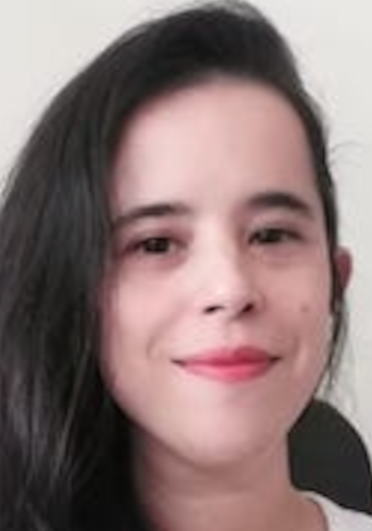 Elizabeth Carmelita Moura Affonso
Circular Development Regional Coordinator, ICLEI South America
Coordenadora Regional de Desenvolvimento Circular do ICLEI América
***Português abaixo*** ***Español abajo***
Circular Development Regional Coordinator at ICLEI South America since February 2021. She holds a Bachelor degree in Tourism at the Centro Universitário Ibero-Americano, a Master in Government and Public Administration at the Complutense University of Madrid and is a Ph.D candidate in the Political Sciences, Administration and International Relations program at the same institution.
She held the position of Coordinator for Bilateral International Affairs at the Secretariat of International Affairs of the São Paulo City Hall (Brazil), between 2015 and 2021. Previously, she worked at the Coordination of International Relations of the Municipality of Guarulhos, where she was international project officer for 12 years.
During her 19-year career, she worked on projects in the areas of solid waste management, food security, human rights, culture, urban mobility, smart cities and urban planning.
*****
Coordenadora Regional de Desenvolvimento Circular do ICLEI América do Sul desde fevereiro de 2021, é graduada em Turismo pelo Centro Universitário Ibero-Americano, mestre em Governo e Administração Pública pela Universidade Complutense de Madrid e doutoranda no programa de Ciências Políticas, Administração e Relações Internacionais na mesma instituição.
Exerceu o cargo de Coordenadora de Relações Internacionais Bilaterais na Secretaria de Relações Internacionais da Prefeitura de São Paulo (Brasil), entre 2015 e 2021. Anteriormente, atuou na Coordenação de Relações Internacionais do Município de Guarulhos, onde foi diretora de projetos internacionais durante 12 anos.
Ao longo de sua carreira, atuou em projetos nas áreas de gestão de resíduos sólidos, segurança alimentar, direitos humanos, cultura, mobilidade urbana, cidades inteligentes e planejamento urbano.
*****
Coordinadora Regional de Desarrollo Circular de ICLEI Sudamérica desde febrero de 2021, es Licenciada en Turismo por el Centro Universitario Iberoamericano, Magíster en Gobierno y Administración Pública por la Universidad Complutense de Madrid y candidata a Doctora en Ciencias Políticas, Administración y Relaciones Internacionales en la misma institución.
Ocupó el cargo de Coordinadora de Relaciones Internacionales Bilaterales en el Departamento de Relaciones Internacionales de la Ciudad de São Paulo (Brasil), entre 2015 y 2021. Anteriormente, trabajó en la Coordinación de Relaciones Internacionales del Municipio de Guarulhos, donde fue directora de proyectos internacionales durante 12 años.
A lo largo de su carrera ha trabajado en proyectos en las áreas de gestión de residuos sólidos, seguridad alimentaria, derechos humanos, cultura, movilidad urbana, ciudades inteligentes y urbanismo.